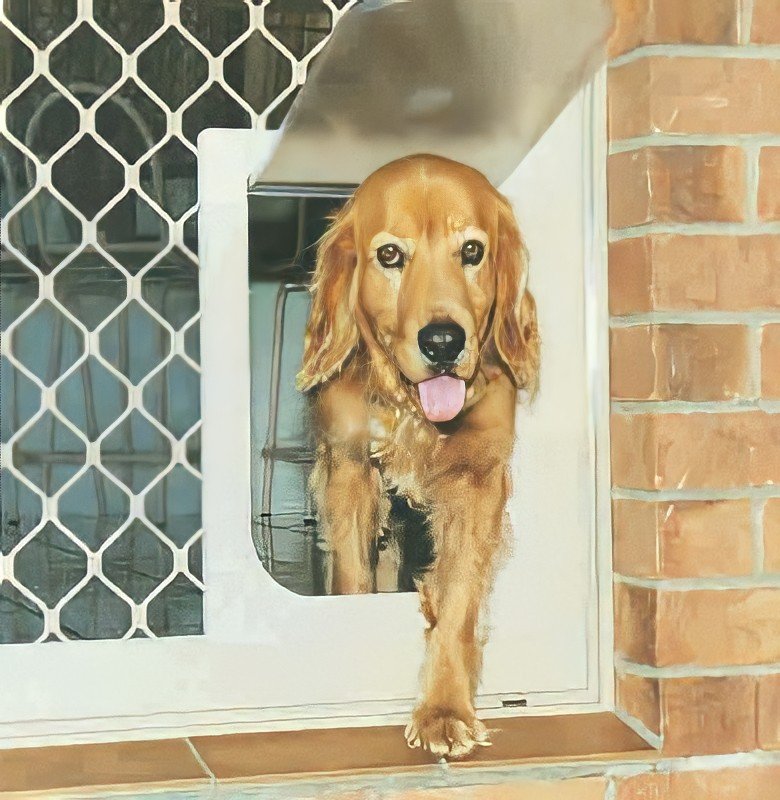 At Samantha's Pet Doors we have a diverse range of cat doors and dog doors that are suitable for glass doors, glass sliding doors, timber doors, patio doors or screen doors. Our prices are competitive. As we supply and install we can offer you value for money.
Our pet doors cater for the tiny Chihuahua to the large German Shepard and everything in-between. We can even have a pet door made to measure for big dogs like a Great Dane or a smaller cat.
We stock small, medium and large pet doors in a variety of brands. We have an extensive range of styles and colours meaning you will find a dog door or cat door that matches your home.
View the great range of doors available in our gallery.
If you have a problem with possums or are worried about security we have the latest microchip doors available. With these modern doors when an animal approaches the flap, it scans its microchip and when it recognises your pet's identification microchip or collar tag the door unlocks and opens for them.
When you contact us, ask our installer to bring a range of pet doors at the time of measure. Our installer will show you where the new door will be positioned and how it will work.
The extra service we offer at Samantha's Pet Doors will give you peace of mind by knowing what your pet door will look like when it has been professionally installed by a qualified tradesman. Not only that, our installer will take the time to help train your pet to use their new pet door after it has been installed.
Contact us or call us 0476 169 920 to discuss the best cat door or dog door for your existing glass, timber or screen door.
Handy Hint
When it comes to DIY nothing is ever as easy as it seems. It will be quicker and easier if we do the work for you.